POSTDOCTORAL
PhD STUDENTS
Lucyano Jefferson Alves de Macedo
Project Title: Study of metalloenzymes through electrochemistry coupled to vibrational spectroscopy.
Contact: lucyanomacedo@gmail.com
Support: Fundação de Amparo à Pesquisa do Estado de São Paulo – FAPESP
Graziela Cristina Sedenho
Project Title: Development of microbial biofuel cells for bioproduction and oxidation of ethanol.
Contact: graziela.cs@usp.br
Support: Fundação de Amparo à Pesquisa do Estado de São Paulo – FAPESP                                                                                                                                                                                                                                                  
José Eduardo dos Santos Clarindo
Project Title: Operando and in-situ spectromicroscopy for the mapping of redox reactions on solid surfaces: Application in organic batteries and biodevice on-a-chip.
Contact: clarindo.eduardo@usp.br
Support: Coordenação de Aperfeiçoamento de Pessoal de Nível Superior – CAPES
MASTER DEGREE STUDENTS
Project: In-situ spectromicroscopy of enzyme-based electrodes.
Contact: iago_modenez@usp.br
Support: Conselho Nacional de Desenvolvimento Científico e Tecnológico – CNPq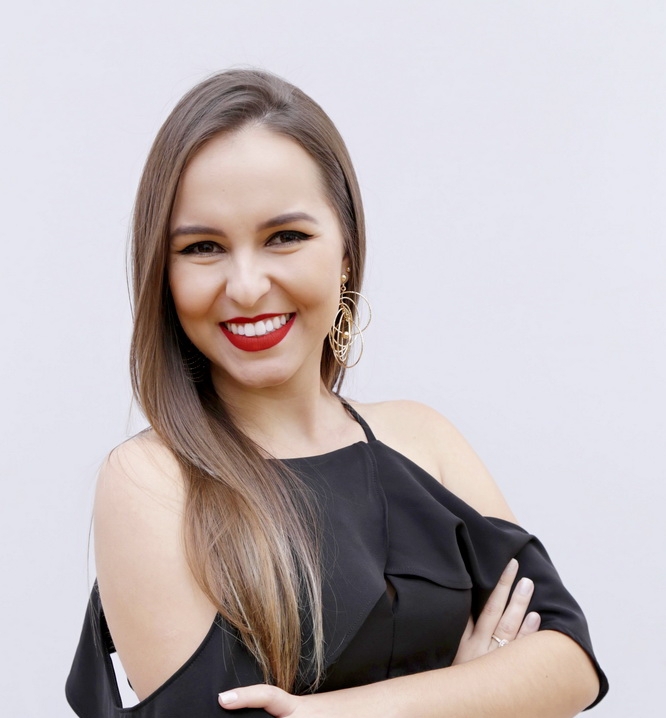 Natália Mendes Sanches
Project: Bilayers CVD-graphene  for application in enzyme-based biodevices.
Contact: natalia.sanches@usp.br
Support: Conselho Nacional de Desenvolvimento Científico e Tecnológico – CNPq
UNDERGRADUATE RESEARCH STUDENTS
Thiago Bertaglia
Project: Miniaturization of ethanol biofuel cell.
Contact: thiagober2@gmail.com
Support: Fundação de Amparo à Pesquisa do Estado de São Paulo – FAPESP
Daniel da Silva de Sousa
Project: Development of nanostructured metal surfaces for application in Surface intensified infrared absorption spectromicroscopy (micro-SEIRAS) and in situ electrochemistry.
Contact: daniel.silva.sousa@usp.br
Support: Fundação de Amparo à Pesquisa do Estado de São Paulo – FAPESP
Giovana Rossi Mendes
Contact: giquimica017@usp.br
FORMER GROUP MEMBERS
Through his research Group, Professor Crespilho has trained undergraduate students, graduate students and postdoctoral students:
POSTDOCTORAL
Ayaz Hassan (2019)
Roberto Alves de Souza Luz (2015)
Claudia do Amaral Razzino (2014) 
PhD
Mian Abdul Ali (2019)
Fernanda Cristina Pena Sales (2017)
João Carlos Perbone de Souza (2017)
Kamila  Cássia Pagnoncelli (2017)
Andressa Ribeiro Pereira (2017)
Vítor Alexandre Nunes de Carvalho (2016)
Antônio Francisco Arcanjo de Araújo Melo (2016)
Rodrigo Michelin Iost (2016)
Marccus Victor Almeida Martins (2015)
Roberto Aves de Sousa Luz (2014)
MASTERS DEGREE

Lucyano Jefferson Alves de Macedo (2018)
Germano Pereira dos Santos (2015)
Fernanda Cristina Pena Ferreira (2013)
Geisi Rojas Barreto (2013)
Kamila Cássia Pagnoncelli (2012)
Antônio Francisco Arcanjo de Araújo Melo (2012)
Marccus Victor Almeida Martins (2010)
Rodrigo Michelin Iost (2011)
Wagner Diego Gonçalves (2011)
UNDERGRADUATE RESEARCH STUDENTS

Tharik Azis Castrequini Dahwache (2017)

Rodrigo Mitiuye Bosquê de Carvalho (2013)
Andressa Pereira Ribeiro (2008, 2009, 2011)
Bruno Cesar Silva Novaes (2009)
Clarissa Bonfim (2009, 2010)
Danielle Karoline Silva do Vale Castro (2014)
Edvaldo Cruz do Nascimento (2009)
Evely Vidal de Almeida (2010)
Jéssica Cristina Costa de Castro (2009, 2010, 2012)
Joyce Marta Palermo (2009)
Ricardo Dias (2010)
Ricardo Nantes Liang (2010)
Susanne Miranda (2010)
Valéria Spolon Marangoni (2008, 2009)
TEACHING TRAINEE PROGRAM (PAE, CAPES)
João Carlos Perbone de Souza (Training PAE – USP) (2015)
Amaury Franklin Benvindo Barbosa (Training PAE – USP) (2013)
Francielle Candian Firmino Marco (Training PAE – USP) (2013)
Joyce Laura da Silva (Training PAE – USP) (2012)
Yara Lourenço Martins (Training PAE – USP) (2013)